While Our PMI GOLDfeather's focus is solidly anchored in Property Management, Our Team's Scope of services is intended to Build Real Estate Wealth  One Client at a time. 
With Real Estate Investing - You Make your Money When you Buy!
Want to invest in rental property, but afraid to make one or more simple mistakes that could land you and your finances in a property that defeats your whole purpose for investing? Contact us at Nashville Keller Williams The Anderson Group Real Estate Services, LLC. 615.425.3600 Ask for John McVoy. Let's have a conversation about YOUR GOALS before you begin buying any property. We know it can be a disturbing feeling when the realization comes about that the property you purchased does not line up with your investment goals. 
Consult with our Licensed Real Estate investment Brokers and Develop Specific Strategies that fit your investment goals
Our Team has an incredible ability to locate, evaluate, structure and negotiate offers to acquire choice investment properties. Our Entire Team becomes an excellent resource for the purchase and sale transactions revolving around investing in Middle Tennessee Real Estate.
Professional Guidance before, during and after investing.
Only Real People - Only Real Reviews
TESTIMONIAL: The most professional realty operation in the business. Organized, detailed and fast. Very well connected throughout the industry. Results in the best possible deal for both buyer and seller. The team at the Keller Williams Anderson Group was active, available, personable and professional in every respect. Rose & Jack Plause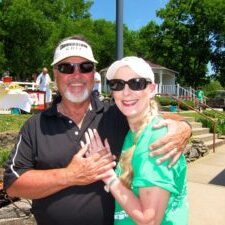 Thank you Rose & Jack Plause
We really appreciate you!