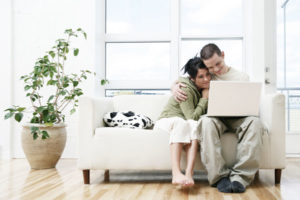 We use a third-party service for Service or Assistance animal screening and pet registration. If you are an approved applicant and you own a pet or a service or assistance animal that will occupy the home with you, please choose either link above to register each of your animals. (Note: Either link above takes you to the same location.)
Pet Policy Information:
Each property owner is allowed to set their own pet policy. Some are listed as "No Pets." Though most PMI GOLDfeather properties do allow a pet, please see the property listing ON THIS SITE to determine if the home you're interested in allows pets. Mostly small to medium sized dogs are allowed and we are sorry to say there is a - "No Cat" Policy on Most ALL of Our PROPERTIES. Pet(s) or assistance(s) animal(s) are not allowed to create a hardship for the owner, neighbors or anyone.
Please Note: Our Property Management Software system regularly up dates our listings and defaults to show cats allowed. However, cats are not typically allowed. So, we have had to add The NO Cats policy to each listing. 
All pets must be properly licensed, have shots required by statute, and female dogs spayed .  Please be prepared to show documentation.
Most of the homes will only allow small dogs or medium sized dogs up to 4o pounds.
Most properties have restrictions on the number of pets.  Please check with the property listing or call the office for specific details about your pet.
Be prepared to provide a picture of your pet and vaccination records.
A monthly pet Fee will be charged for each pet.  The amount of the pet fee may vary depending on the owner's pet policy and size of the pet. Small dogs under 25 pounds are $25 per month and a refundable pet security deposit of $250.00. 
Additional deposits or fees may be required to approve a pet agreement for dogs larger than 25 pounds. Medium is 26 to 40 pounds. (Estimated at $35 per month and $350.00 Refundable Deposit) Large size is over 40 pounds - Monthly Pet fee and large pet deposit TBD if property permits large dogs. 
The Pet fee is waived for Approved Service Animals with properly verified and current documentation. (Not allowed to cause an undue hardship on owners etc.)
All Approved pets are granted a conditional privilege agreement to keep a pet on the premises and may be revoked if necessary.
No-Unauthorized pets are allow in any of our properties At any time. It is a Violation of the lease and fines are administered for any breach. (See lease agreement - addendum)
This means that you are not allowed to have any pet in the property at any time without the pet agreement in place. 
Pet Screening:
Pet Screening is a simple and secure tool allowing you to store all the important information about your pet in one place.
​
Approved PMI GOLDfeather Applicants are required to complete a pet screening for each of their pets prior to move-in.  Pet screenings are $20 for the first pet and $15 for additional pets.
For Service or Assistance Animals, the registration is FREE!
"Trained" Service animal documentation is readily identified for specifically trained services provided by animal and requires that documentation for approval.
Assistance or "Untrained" Animal screening requires appropriate assistant animal documentation for approval. The emotional support type assistance animal documentation must be properly attested and confirmed. The emotional support "untrained" type assistance animal requirements include a doctors or therapist note stating their patients has a disability along with the actual assistance the animal provides to the patient.
Assistance animals without the proper qualifying documentation requested do not qualify as assistance animals.
An approved and properly documented assistance animals request for reasonable accommodations are not allowed to create a hardship for the landlord or other tenants.
Service and assistance animals are not technically pets so owners do not have to pay pet fees. However, the landlord can charge a refundable security deposit and may still seek money from the tenant if there is any damage caused by the animal if property is not returned in a like condition. If there is a nuisance issue, the landlord reserves the rights to and if needed, legal proceedings for the removal of any assistance animal causing a nuisance.
The benefits of registering your pet with a pet screening service are huge for both The Assistance Animals and your beloved Pets!  
An online pet screening allows you to consolidate the paperwork required to manage your pet's life all in one place.
Pet Profile information includes: Photos, Vaccinations, Microchip, Training, Behavioral Traits as well as a special section for assistance animals.  You'll love easily sharing this information with all of the service providers in your pet's lives. Pet Sitters, Doggie Daycare, Groomers, Veterinarians and Animal Hospitals.
Your pet screening will automatically be shared with PMI GOLDfeather,  just use the buttons above to start your pet screening today!